A Web Hosting Company That Stands by You
Whether you are looking for Cloud Hosting, Virtual Servers, Dedicated Servers, Colocation or a Digital Office solution for your business, we have the resources and a team who are ready to deliver the right solution for you and your business.
We use premium data centers to ensure high connectivity and better reach. You can now choose between 5 geographically diverse locations from USA, Australia, Bulgaria, Finland and United Kingdom.
We have ongoing sponsorships to today's most popular open source programs such as WordPress, Joomla, b2evolution, & PrestaShop. We support great software & developer communities.
We go out of our way to provide our customers with service that can't be found anywhere else. From billing to support, we take care of you. We maintain 99.99% network uptime.
High Powered All Inclusive Hosting!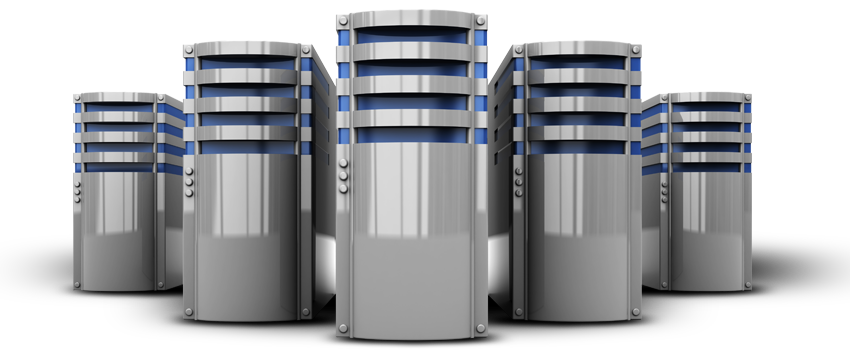 Shared Hosting
Start at

$2.92

/ month
Choose one of our fine-tuned Web Hosting solutions! When building a website, start here. Our shared service delivers a powerful, proven platform that's perfect for hosting your websites.
VPS Hosting
Start at

$25.00

/ month
Choose Your VPS Hosting Management Level! Our virtual private servers are built from the ground using all SSD storage. Enjoy increased power, flexibility, and control for your websites.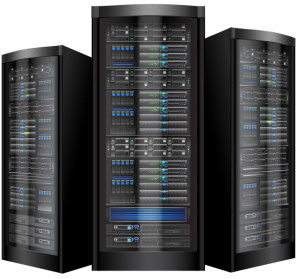 Dedicated Servers
Start at

$75.00

/ month
Choose Your Dedicated Server Hosting Management Level! Dedicated Server Solutions made fully customizable for developers, businesses, start-ups, resellers and all other requirements. When you want the ultimate in website performance, security, and control, this is it.
Unique Hosting Features
We have unique features for share hosting, linux hosting and many more
Every Account Comes With
Unlimited Disk Space
Unlimited Bandwidth
MySQL Databases
FTP Accounts
Shell Access
Email Accounts
1 Free Domain Name
Softaculous
eCommerce Web Hosting Offerings
Application support with an available 100% Production Platform Uptime Guarantee for any Java or .Net ecommerce application.
OpenCart is an open source PHP-based online shopping cart system. A robust e-commerce solution for Internet merchants with the ability to create their own online business and participate in e-commerce at a minimal cost.

WordPress is the world's most popular blog/CMS solution. WordPress' popularity has stemmed in large part from its ease of use and ability to be customized with an extensive plugin system.

Joomla is a CMS used to power millions of sites around the globe. Easily build your site with its elegant interface and customize it with thousands of templates and features.

Drupal is a CMS that makes it possible for you to create sites offering incredible experiences for your audience. Launch your site with ease using Drupal and let it scale as needed.
Learn More...
We are cost-effective, feature-rich hosting - Focused on speed, security, and reliability!
Absolutely riskless cloud hosting service - 99.9% server uptime and 30–day money–back guarantees!
WEB HOSTING PRICING
Reliable infrastructure and latest hardware to boost your site performance!
WHY CHOOSE US
We have a powerful all inclusive web hosting solution perfect for you! Whether you have a low traffic, brand new blog or own a popular business site, rest assured we have a web hosting solution to meet your unique needs!
---
Our data centers are Category A, PCI compliant. With advanced Smart Routing™ technology, advanced DDoS protection & premium bandwidth providers, we maintain 99.99% network uptime
With us as your domain name registration partner, you can choose from more than 50 TLDs for your domain - from the most popular .COM and .NET to country-specific TLDs, like .US .CO .UK or .DE.
Host your site closer to your visitors with our global data center options USA, Australia, Bulgaria, Finland and United Kingdom.
Our knowledgeable, world class customer support is available via email, web chat or our helpdesk 24/7/365. We are here to help!
All our servers have 24/7 anti-virus protection, we have strong anti-spam filter, and all of our accounts are protected by ModSecurity as standard.
We stand by all our claims and invite you to try us out with no obligation. If we don't live up to what you expect, we offer a no questions asked 30-day money back guarantee.
The Hepsia Control Panel is one of the cornerstones of our cloud hosting business
It represents a new and intuitive way to interact with your websites and everything associated with them. You will find that we have prepared all the tools that you need for your daily website administration needs.
One of the most important aspects of the Hepsia Control Panel is that it's the only Control Panel you will need – there's no need to log into several places anymore. You can finally manage your domain names, your websites and your billing transactions from a single location. But it doesn't end there. Scroll down to see what else we have prepared for you.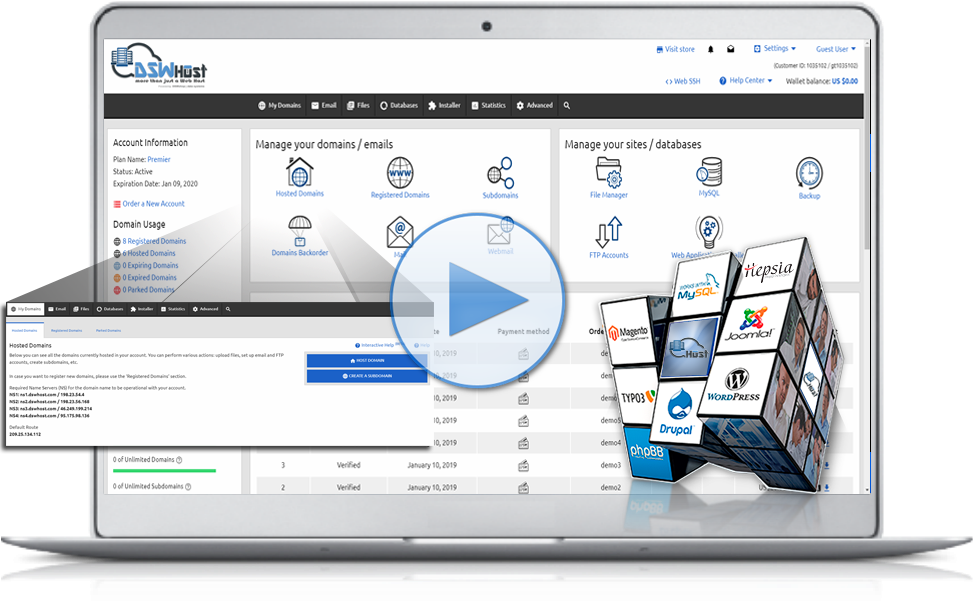 1-CLICK FREE WEB APPS INSTALLER
All our hosting accounts offer an intuitive 1-click installation of free web applications such as Opencart, WordPress, Drupal, Joolma and Magento in one easy step. Upgrading your software is just as easy!
Our network runs the latest stable and secure versions of PHP & MySQL. We also implement strict security and firewall rules protecting your website from unwanted visitors 24/7.
50+ Web Applications to choose from
100+ FREE Design Themes
All applications are configured to automatically update latest script
Our tool will create a database automatically and will configure all necessary script settings in the background