KVM VPS Website Hosting
Experience a Flexible, reliable, energy-efficient website hosting at reasonable prices with the virtual private machines using Kernel Virtual Machine (KVM) virtualization technology from DSWshop Hosting. Our company offers top server protection, with several complete backups per week and ModSecurity turned on by default. Our high performance VPS hosting is the perfect solution. Experience the power and isolation of a VPS expertly combined with the easy-to-use control panel. Choose our Turbo Boost VPS featuring up to 20X faster page loads than competing hosts. An array of Operating Systems at our Steadfast, Chicago, IL USA data center.
Steadfast, Chicago, IL
Because of this, we can now instantly guarantee a 99.9% uptime for all KVM VPS hosting plans.
To sum it up, every KVM VPS hosting plan is supported a 1–hour configuration guarantee as well as a 24x7 support service.
PRICING
Choose one of our fine-tuned KVM VPS Hosting solutions - It's the best of both worlds!
WHY CHOOSE KVM VPS?
The acronym "KVM" stands for "Kernel-based Virtual Machine" – a virtualization technology that has taken advantage of the hardware virtualization support offered by many newer Intel and AMD processor models. Baked right into the kernel of the host Operating System, giving it native virtualization capabilities, KVM provides better performance than virtualization technologies that rely on hosted hypervisors running in conventional OS environments. Native hypervisors run directly on the host machine's hardware, which means that KVM virtual servers have direct access to the resources offered by the physical host. And since requests are sent directly to the hardware, there's no need for an additional software layer either. This means less overhead and less virtual machine-generated load. Experiments have demonstrated that the performance of a properly configured KVM with VirtIO drivers is almost the same as that of an identically configured dedicated server, with the KVM being outperformed by a mere 3%.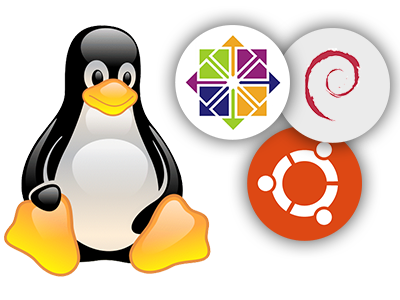 Full OS independence for VPS hosting server
Often, when you buy a virtual server, you get to pick from a restricted array of OSs, since they're the only ones compatible with the virtualization software itself. However, We provide you with a selection of Linux OS's for your Virtual Private Server at sign–up. On the registration form, you could opt for in between the following Linux OS version solutions – Debian, CentOS or Ubuntu. Just decide on the operating system that you want and we are going to handle the installation for your business. Do you plan to run BSD on your Virtual Private Server? It can be done.
See All KVM VPS Hosting Plans
GET THE BEST OF KVM HOSTING
Hosting Control Panel

Mail Account Manager

Domain Name Manager

Site Optimization Resources

Website Installer App
Master your individual VPS hosting server
If you're looking for a more economical solution to upgrade to a more effective website hosting service, DSWshop Hosting's VPS hosting plans are the solution you are looking for. You've got the same freedom that you'll have with a dedicated web hosting server. With 100% root admission, you will be able to alter and change anything you want and upload any software of your choice. You will have more resources than you pay for... We've always aimed to have the most beneficial offer to our users and with the VPS Hosting Plans, each customer will truly get much more than he/she has paid for. All of the time, there's a large amount of available resources on the master VPS servers. And these resources are available to any Virtual Private Server that would need them. Whether it's for Personal, Business or Enterprise needs, we have the solution for you!
Look into specifics about your web server
Guaranteed CPU speeds
Support for multiple OSs via ISOs
Enhanced security thanks to SELinux
Improved virtual machine separation
No SWAP partitioning
What is KVM VPS Hosting?
KVM VPS hosting is a type of VPS hosting that provides virtualization that will fully align with Linux. This type of architecture is the latest advancement in this type of hosting and provides plenty of benefits.
KVM is supported by RedHat, which is one of the best types of support you can find. KVM VPS hosting supports Windows, Linux, BSD and Solaris. You won't need any extra drivers with this type of hosting. It can even run on any upstream Linux Kernel release without a custom DOM0 kernel. This provides plenty of benefits with KVM that you don't get with other choices.