Hosting services on three continents
We have been using a group of Datacenters positioned on a number of continents. We have constructed our personal cloud hosting system for your ever–demanding sites and web apps. It was designed to keep applications, e–mails and databases on a variety of machines rather than just a single one, to make sure you never become impacted by server excessive load issues!
We've developed a completely new strategy for doing scheduled maintenances with the aim to diminish ensuing downtimes. Also, we now have amplified the network bandwidth to 10 Gbps, which signifies improved server connectivity and hence exceptional rates for your sites.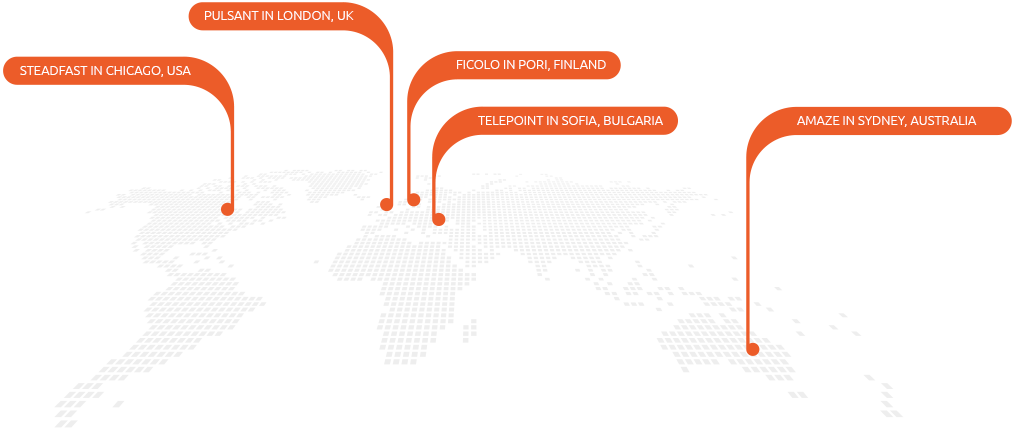 High Powered Datacenters!
Your current website's loading speed directly depends on the location of the Datacenter. Because of this, we are happy to provide a choice of Datacenters all over the world, so that you can choose the one that's nearest to your target customers.
We offer you several Datacenters to choose between:
- the data center in the USA in Chicago – consider it if you'll focus on people residing in the USA, Canada and Latin America;
- the data center in the United Kingdom in London – choose it if you are going to concentrate on customers website visitors the UK, the rest of Europe and Africa;
- the data center in Finland in Pori – our Finnish data center is the right choice if you want to engage audiences in Northern and Central Europe or perhaps in Russia.
- the data center in Eastern Europe in Sofia, Bulgaria – use it if you will concentrate on website visitors from Eastern Europe, in countries like Bulgaria, Serbia, Macedonia, Greece, Turkey, Romania, Ukraine, Croatia, Bosnia and Herzegovina, Georgia, Armenia, etc.
- the data center in Australia in Sydney – go for it if you are likely to aim for site visitors residing in Australia, Oceania and Asia.
Unique Hosting Features
We have unique features for share hosting, linux hosting and many more
Every Account Comes With
Unlimited Disk Space
Unlimited Bandwidth
MySQL Databases
FTP Accounts
Shell Access
Email Accounts
1 Free Domain Name
Softaculous
LightSpeed Hosting
DDoS Protection
Free Site Builder
Additional IP Addresses
99% Uptime Guarantee
World Wide Services
45-Day Money Back
24/7 Customer Support
eCommerce Web Hosting Offerings
Application support with an available 100% Production Platform Uptime Guarantee for any Java or .Net ecommerce application.
WordPress is the world's most popular blog/CMS solution. WordPress' popularity has stemmed in large part from its ease of use and ability to be customized with an extensive plugin system.

Joomla is a CMS used to power millions of sites around the globe. Easily build your site with its elegant interface and customize it with thousands of templates and features.

Drupal is a CMS that makes it possible for you to create sites offering incredible experiences for your audience. Launch your site with ease using Drupal and let it scale as needed.