Dedicated Landing Page Designs
The only thing evolving faster than software, is the way it's marketed! You need a great post-click experience in order to sell your product. Send your traffic to dedicated landing pages and watch your average conversion rate go from 5% to 25%. You'll also see a significant rise in your Quality Score, slashing your cost per conversion. Mobile-responsive landing pages, convert more clicks to leads with message-matched, personalized pages.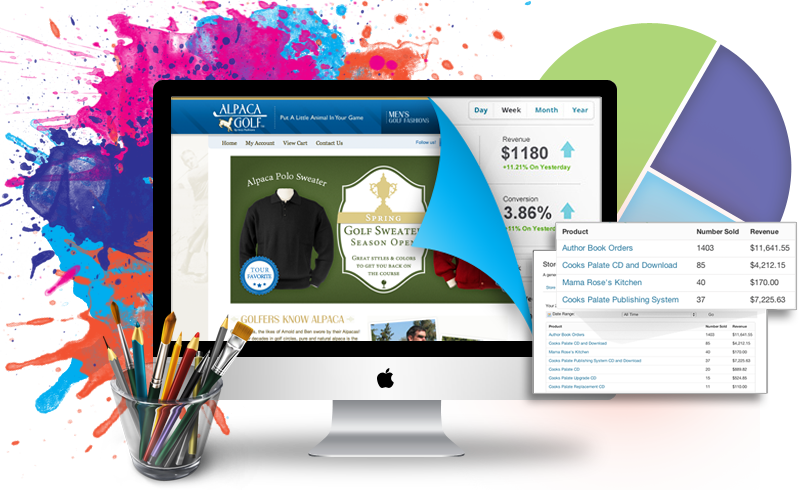 Enhanced Landing Page Design
Built-To-Convert Landing Pages That Enhance The Effectiveness Of Your Paid Marketing
Awe-Inspiring Custom Designs
Responsive Designs
Seamless Load Times
Improved ROI
Guaranteed Better Conversions
Economical Prices
Responsive Landing Page Design
Responsive landing pages are not a choice anymore. They are indeed a necessity as about 2.1 billion people in the world are smartphone users. This entire market uses their smartphone to browse, check their email and stay connected via different social media apps. According to statistics, more than half of the website traffic comes from the mobile phones and tablets of different sizes.
Better Landing Page Branding Strategy
Your clients seek quick and easy access to your product these days. An excellent landing page ensure excellent branding and fast call to action strategy. Our designers assists you to establish and upsurge your brand thru creative and innovative designs. Making it easier for your customers to understand your brand and services. This ads great value to your customers service and your clients feel more welcome and connected with you.
Fully SEO & Optimized Landing Page
People are looking for solutions and answers to their questions over the search engines. We understand that the best landing page is the one which is completely search engine friendly. This is why it is imperative for your landing page to have better ranking and therefore they are all SEO built-in. We ensure that your prospective customers are easily able to find you in their searches.
Conversion-Centric Landing Page Design
A landing page is possibly the most important element of a PPC campaign. With our industry expertise, we design conversion-centric landing pages that empower your marketing strategies. Share your landing page on Facebook, Twitter, Instagram and blogs to get your page the attention it deserves.
Design Brief
Chooses from one of the website design packages available below. We'll contact you the client to explain the details and concept of a project. You'll be asked about your industry, ideas, theme and key colors to be used.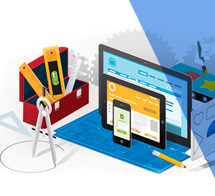 Conceptualization
Our Designer(s) will start brainstorming sessions and research will be conducted to come up with unique concepts. Multiple concepts according to the selected package purchased or are made at this point.
First Draft & Revision
Our Designers' initial concept is created and shared with you for review. At this point you'll be able to select from the design(s) option and/or provides feedback.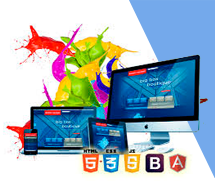 Final Delivery
After going through all the stages and feedbacks with your designer, the design is finally given the final touches, launched and/or delivered as per the requirement based on the package choosen.
We Don't Just Deign Landing Pages... We Design Conversion-Centric Landing Page.
We create powerful landing pages that speak for themselves. Give your customers a clear call to action!
Pricing begins from as low as $99
Why should you focus on Landing Pages
Landing pages are by far, the most important element for PPC Campaigns. Usually the first point of contact with a potential lead, a great landing page is the difference between a visitor and a converted lead. While bringing traffic to your website is a great challenge, converting visitors into paying customers is the real challenge. After all, at the end of the day, traffic is not going to earn revenue for your business. The right landing page design can get the trick done, and substantially improve your conversion rates.
Custom Landing Page Design

No templates used, we create unique landing page designs that are aligned with your specific business goals.

Data Driven Approach

Our landing pages are designed after analysing user data, to drive maximum results.

Multimedia Integration

We understand content is more than just written words. With a team on highly skilled in-house writers, we ensure the content of each landing page we create is nothing short of amazing.

SEO Friendly

Our landing pages are not only good for a paid marketing campaign, but are optimised for the ultimate search engine performance.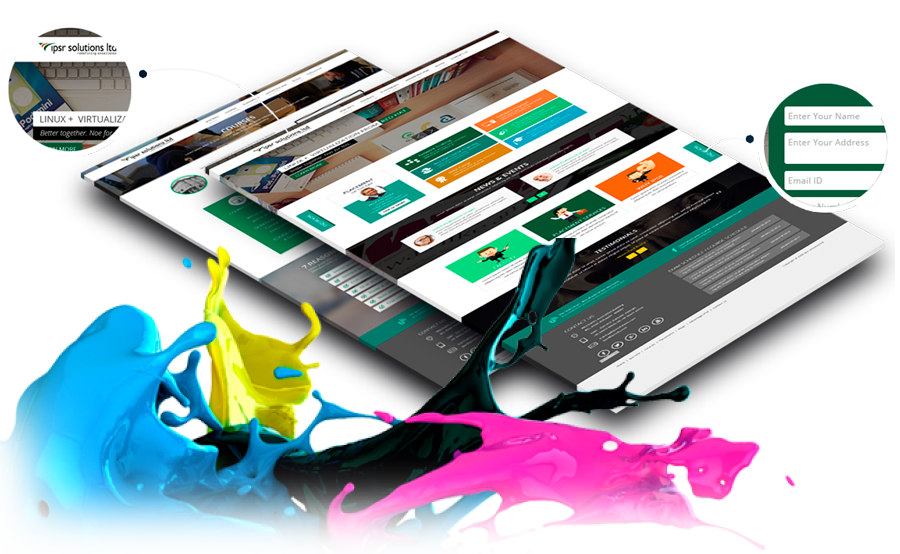 Awe-Inspiring Landing Page Packages
An effective landing page is the cornerstone of successful online marketing. Your offer may be stellar and your PPC ads might be optimized pieces of perfection, but without a good landing page, your business is bound to suffer. Your landing page layout needs to be flawless.
Standard
40% Off Regular $225.00
Most Popular
Premium
40% Off Regular $565.00
Call-To-Action Landing Page "Sample"
height="650" width="220"
A brief guide to designing High-Converting Landing Pages no matter what business you're in
What should your audience's state of mind be when they discover your landing page web design? What first impression do you want to create with your design elements? How will you convince them to commit to your call to action? And how do you increase conversion?
Landing pages contribute to conversion rate optimization and literally run your business when you're not there. You want to build a proven system that has the convincing power to speak and appeal to potential customers in your absence. There are five must-have core elements on any landing page:
The Unique Selling Proposition

The Hero Shot

The Benefits

Social proof

The conversion goal
The Unique Selling Proposition
The starting point of a marketing campaign revolves around your ability to define a point of differentiation. What is it about your product or service that sets it apart from the competition? You need to communicate this in a succinct way on your landing page. Try to break down your offering to its most basic level, to describe the specific benefit your customers will get by choosing your product/service.
The Hero Shot
The adage "a picture is worth a thousand words" is especially true in the short attention span world of the landing page. The hero shot is the visual representation of your offer and can help people to gain a better understanding of what it is or what it looks like. For maximum effect it should show context of use. This means showing rather than telling how it will be used by a customer. The idea here is to get your customers to empathize and place themselves in a scenario where they are using it.
The Benefits
Following the USP is a more detailed description of your offer's benefits and features. By crafting an effective headline you gained the attention of your customer, and now you have to provide a little more detail to the offer to answer any questions they may have. Try to focus on answering the question "What will this do for me?", as this will help you to write copy that speaks directly to your customers questions. It's important to strike a balance here and not get into so much detail that your landing page feels like it's full of text.
Social proof
Social proof is a powerful persuasive concept. Simply put, it's the use of social signals to illustrate that other people have bought/consumed/read/participated in what you are offering. The concept being that you are more likely to convert if you see that others before you have, and were glad they did.
The conversion goal
Your conversion goal is a term that describes what the purpose of the page is to you. It's purely a label intended to keep you focused on this page element when designing your page.
To a visitor, this is presented in the form of a Call-To-Action (CTA), which can either be a standalone button on a click-through page, or as part of a lead gen form.
Your CTA is critical to conversions as it's the target of your pages' conversion goal — in other words, it's what you want people to interact with on your landing page. How you design it, where you place it and what it says are all important considerations.