Creative Inspiring Logo Design
Make your business stand out amongst the thick, noisy cluster of all the rest, with our creative, professional, and skilful designers. Get your brand a logo it deserves - Sometimes all your brand needs is an eye-catching logo. Let us upgrade it to standards that are bound to blow your mind. Make your logo's design leave a lasting impression.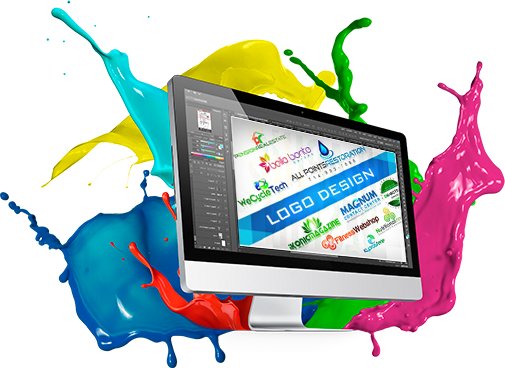 Your logo is the first thing your audience sees and forms an opinion immidiately. If you think you are not getting the conversions your brand deserves, a new logo design is just what you might need. We will give you a creative and inspiring designs that evaluate your business reputation and branding affinity with current clientele and captures interest of potential clients.
Changes in branding style and audience perception occurs in every few decades. By getting your logo revamped you are innately able to rebrand your business. Your logo plays the role of identity for your brand, and we work closely with you to ensure that the essence of your company is reflected through your logo while enhancing its overall look.
Your brand needs to be the trend setter in your industry. A logo is a great way to initiate this strategy. Our mission is to make your business standout in the market thru our design, in which our designers will assist. We ensure a perfect balance between your current and new logo, so that your audience can relate to it effectively.
Our Design Process
Our designers ensure that your brand identity shines through in your logo and it is a perfect emblem to represent your business. Our order process comprises of 4 easy & simple steps that will save you a great deal of time.
Design Brief
Chooses from one of the logo design packages available below. We'll contact you the client to explain the details and concept of a project. You'll be asked about your industry, ideas, theme and key colors to be used.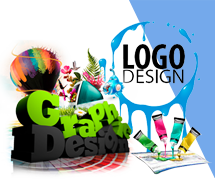 Conceptualization
Our Designer(s) will start brainstorming sessions and research will be conducted to come up with unique concepts. Multiple concepts according to the selected package purchased or are made at this point.
First Draft & Revision
Our Designers' initial concept is created and shared with you for review. At this point you'll be able to select from the design(s) option and/or provides feedback.
Final Delivery
After going through all the stages and feedbacks with your designer, the design is finally given the final touches, launched and/or delivered as per the requirement based on the package choosen.
We Don't Just Deign Logos... We Design Professional Inspiring Logos.
Our logo designers, highly flexible and affordable design options will provide a perfect balance, so that your audience can relate to it effectively.
Pricing begins from as low as $49
Custom Logo Packages
Whether you are a new brand looking to establish its market or an existing one, we ensure that your uniqueness and individuality is celebrated in your business logo. Perfection doesn't come easy but we make sure that we bring out the best in your logo. Get your premium quality custom logo design service at a flexible and affordable price!
Basic
50% Off Regular $98
Most Popular
Standard
40% Off Regular $125
Premium
40% Off Regular $250