OpenVZ VPS Website Hosting
Experience high–tech website hosting at reasonable prices with the OpenVZ Virtual Private Servers from DSWshop Hosting. Our company offers top server protection, with several complete backups per week and ModSecurity turned on by default. Our servers also offer top hosting conditions for all your websites with ample CPU quotas and SSD data storage. An array of Operating Systems and data centers is available. You can now choose between 4 geographically diverse locations such as USA, Australia, Finland and United Kingdom.
PRICING
A one–stop solution taking care of your OpenVZ VPS Hosting Plan - properly configured for all types of jobs!
WHY CHOOSE OPENVZ VPS?
Reliable & Extremely Fast... OpenVZ is an OS-level virtualization technology, which allows the kernel of the host Operating System to be shared amongst different containers, or Virtual Private Servers. The main difference between OpenVZ and other virtualization platforms like KVM is that with OpenVZ, the VPS itself is actually "aware" that it's a virtual machine. The main advantage of OpenVZ is that since the virtualization overhead associated with traditional hypervisors is absent, OpenVZ virtual servers enjoy higher-speed disk access and lower disk latency. This high-performance, low-upkeep, I/O bottleneck-free service is very popular among hosting providers. One disadvantage of OpenVZ servers is that they are more susceptible to the "noisy neighbour" effect. At DSWshop Hosting, we have taken multiple steps to further isolate the different OpenVZ servers from each other, so as to prevent inter-server interferences.
Full OS independence for VPS hosting server
Often, when you buy a virtual server, you get to pick from a restricted array of OSs, since they're the only ones compatible with the virtualization software itself. However, We provide you with a selection of Linux OS's for your Virtual Private Server at sign–up. On the registration form, you could opt for in between the following Linux OS version solutions – Debian, CentOS or Ubuntu. Just decide on the operating system that you want and we are going to handle the installation for your business. Do you plan to run BSD on your Virtual Private Server? It can be done.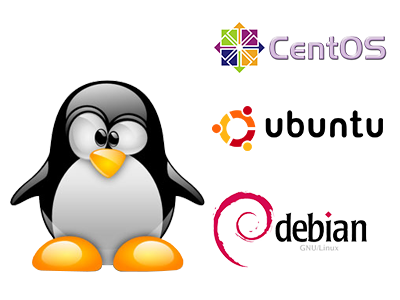 See All OpenVZ VPS Hosting Plans
GET THE BEST OF OPENVZ HOSTING
Hosting Control Panel

Mail Account Manager

Domain Name Manager

Site Optimization Resources

Website Installer App
Master your individual VPS hosting server
If you're looking for a more economical solution to upgrade to a more effective website hosting service, DSWshop Hosting's VPS hosting plans are the solution you are looking for. You've got the same freedom that you'll have with a dedicated web hosting server. With 100% root admission, you will be able to alter and change anything you want and upload any software of your choice. You will have more resources than you pay for... We've always aimed to have the most beneficial offer to our users and with the VPS Hosting Plans, each customer will truly get much more than he/she has paid for. All of the time, there's a large amount of available resources on the master VPS servers. And these resources are available to any Virtual Private Server that would need them. Whether it's for Personal, Business or Enterprise needs, we have the solution for you!
Look into specifics about your web server
Higher-speed disk access
Get info on your web sites' functionality
Track your website customers in real time
A one–stop solution the SolusVM Panel
Each OpenVZ VPS Hosting Plan hosting server comes ready for you to make use of. At sign–up, you will have the option to pick your Linux OS (Ubuntu, CentOS or Debian) and you will also find your own pack of the SolusVM Panel – a powerful admin interface, which enables you to reboot your web server whenever you want and also gives you in–depth resource usage information.